Granite Mountain is a full service insurance brokerage that specializes in the protection of your assets.

QUALITY AUTO INSURANCE
If you own your own car, you probably already know a little about car insurance. You may have heard the words deductible or premium. But, do you truly understand the different parts of an auto insurance policy and do you know how to choose the best coverage? We'll show you how.

INSURE WHAT MATTERS MOST
Our policies are built with the ability to change and grow as you do with service that provides for your needs in minutes, not hours. We provide coverage with the knowledge that policies must be created to fit your unique needs.
(877) 253-9655
Call us today for a free quote!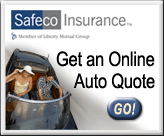 Since the day Granite Mountain Insurance opened our doors we have strived to build relationships with our customers based upon a foundation of honesty, integrity and professionalism. The founders David Hanlon and his wife Heather Fox Hanlon began their insurance careers as claims adjusters. Firsthand knowledge of the vast number of insured/underinsured drivers has played a vital role in development of our agency practices.
We are a full service insurance agency, providing coverage for auto insurance, home insurance, life insurance, health insurance and variety of other policies. It is important to us that we work with carriers that we know will be there for our clients at their most critical hours. Companies like Mercury Insurance, who has grown to be one of the largest auto insurance carriers in California. As well as Progressive Insurance, the number #1 writer of auto insurance among independent agents.
Each one of our employees has resided in the Temecula/Murrieta Valley for last 11 to 22 years. We have seen a lot of change and will undoubtedly see quite a bit more. We promised to grow and adapt as you do, this helps us to make sure you are protected where ever you are in life. If you give us a chance, you will not be disappointed!
Our specialties in Personal Lines Insurance include the following:
Auto Insurance
Motorcycle Insurance
Home Insurance
Condo Insurance
Renter's Insurance
Life Insurance
Health Insurance
Disability Insurance
Our specialties in Commercial Insurance include the following;
Commercial Auto Insurance

Workers Compensation Insurance

General Liability Insurance

Group Health Insurance